Embark on an unforgettable adventure with The Arctic Route
Explore the beauty of the Arctic in comfort and safety with our environmentally friendly travel options. Create memories that will last a lifetime with The Arctic Route.
Embark on an unforgettable adventure with The Arctic Route
The Artic Route operates daily services
between Tromsø and Rovaniemi (Finland), Tromsø and Narvik, Tromsø and Lyngen, Tromsø and Storslett and Tromsø and Skjervøy, from 1st December until 31st March every year.
The Arctic Route is as of today a collaboration between Bussring (Norway), Eskelisen Lapin Linjat (Finland) and VY (Sweden).
between Tromsø and Lofoten and Narvik and Lofoten, from 15th June and 31st of August every year.
The Arctic Route is a safe, reliable, comfortable, and environmentally friendly way of travelling to new adventures and unforgettable memories in Northern Norway and the Arctic.
Our routes make it easier for you to visit various destinations in the Arctic, either one way or for a return round trip.
Enter one of our routes to sit back, relax and enjoy the magic of the landscape that passes by on your way to your next adventure.
All of us at The Arctic Route, along with our partners, welcome you to share the Arctic experience with us.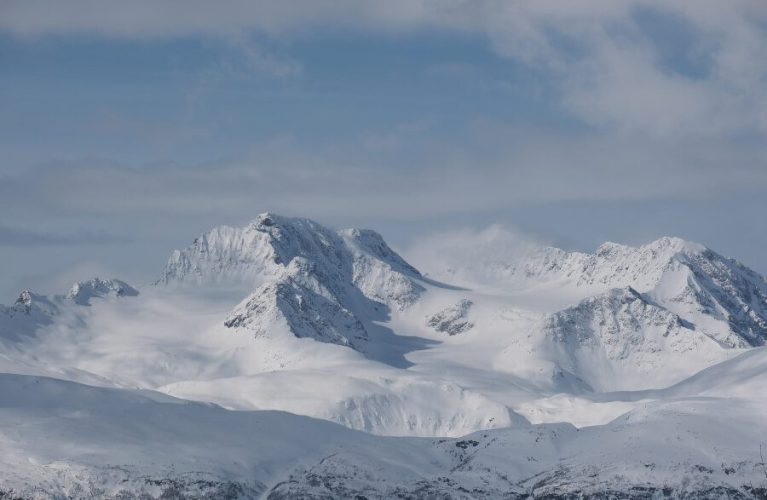 TRAVEL BETWEEN TROMSØ - LOFOTEN
TRAVEL BETWEEN TROMSØ - LOFOTEN
Travel in comfort and style in the Arctic
Transportation in Northern Norway can be long, but it doesn't have to be uncomfortable. With our buses, you can travel with ease knowing that you have access to a toilet onboard, WI-FI, charging points, and English-speaking drivers. Make your journey as memorable as your destination with The Arctic Route.
Experience the Arctic without the stress of driving
Don't let the stress of driving take you away from your Arctic adventure. With The Arctic Route, you can travel in comfort and safety without having to worry about navigating unfamiliar roads. Sit back, relax, and enjoy the breathtaking views on your journey to unforgettable memories.
Discover Northern Norway's beauty with ease
The Arctic Route offers a comfortable way to explore the breathtaking landscapes of Northern Norway. With our bus routes, you can relax and enjoy the views while we take care of everything else. Say goodbye to the stress of planning and navigating your own adventure – let us show you the best of what this region has to offer.
Why should you choose The Arctic Route?
Avoid hassle with rental-car/ car parking and road conditions
Scheduled to leave and arrive on time to your activities and destinations
Spacious bus (our drivers are happy to help you storing your luggage onboard)
Book connected activities along this route
The Arctic is a polar region located in the northernmost part of the globe. The Arctic consists of the Arctic Ocean, parts of Norway, Sweden, Finland, Iceland, Greenland, Russia, Alaska, and Canada. Lands within the Arctic region have seasonally varying snow and ice cover, with predominantly treeless permafrost.
Our buses are well equipped for long-haul journeys.
Charging points and Wi-Fi
Connect to our onboard free Wi-Fi and pass the time watching a movie or doing some work. Our buses also have charging points so the battery of your device can last for the entire journey.
Charging points and Wi-Fi
Our reliable buses have safety belts on each seat and are driven by experienced drivers, offering safe travel in all weather conditions.
Our vehicles are equipped with comfortable seats and heating/air-conditioning systems to ensure a pleasant ambient temperature and onboard toilets.
Our staff are at your service for you to have a nice trip. They are happy to help with any questions you might have.
Our routes run daily during the winter season and are scheduled to leave on time. Also do not hesitate to ask our drivers for help with your luggage!
Enjoy the beautiful views of the Arctic landscape from our buses: every seat is a good seat!
Julie Guiderdoni
July 2023
"Very reliable and had great service for our guests. Thank you."
Benjamin
July 2023
"Sit back and enjoy! My wife and I hopped on one of the Arctic Route buses going from Kabelvåg to Tromsø and we had a wonderful time. The driver took us on a scenic route trough the beautiful Lofoten and Senja, stopping from time to time at the most astonishing views for a little fresh air and a photo opportunity. He wasn't shy to share some interesting facts with us as well. With great service, spacious seats, usb ports, onboard WiFi, a cooler full of water bottles and the rich environment of Lofoten and Senja I honestly think you can't do better than The Arctic Route."
Kira Becker
14 February 2022
"Don't let the stress of driving take you away from your Arctic adventure. With The Arctic Route, you can travel in comfort and safety without having to worry about navigating unfamiliar roads. Sit back, relax, and enjoy the breathtaking views on your journey to unforgettable memories."
Ian Austin
02 March 2020
"Did Narvik-Polar Park-Tromso route. Neat modern bus and friendly bus driver dropped us at our hotel instead of Scandic Tromso."
Gunnar – Guide
2020
"There are many Aurora travelers who're asking for a easier way to travel between the different locations in the Arctic; Northern Norway, Finnish, and Swedish Lapland in the wintertime. And now The Arctic Route will help you with this, please check https://www.bestarctic.com/thearcticroute.
In two years, from December to March, they have already been active with a route from Tromsø to Narvik and Tromsø to the Lyngen Alps. In December 2019, they are starting up a new route, from Tromsø to Rovaniemi, with the exchange in Karesuvanto towards Kautokeino and Alta, in Finnmark. Tromsø based bus company Bussring will drive to Karesuvanto, where the Finnish bus company Eskelisen will take over and drive to Rovaniemi, while Bussring will continue to Alta.
This routes will go daily and then the Arctic Region will be very well connected winter time."
❮
❯